The president of the 4th republic of Ghana Nana Addo Dankwa Akuffo-Addo has finally confirmed the list of the council of state for his second term of administration. Though the election petition filed to the supreme court by the leader of the national democratic congress (NDC) John Dramani Mahama is ongoing.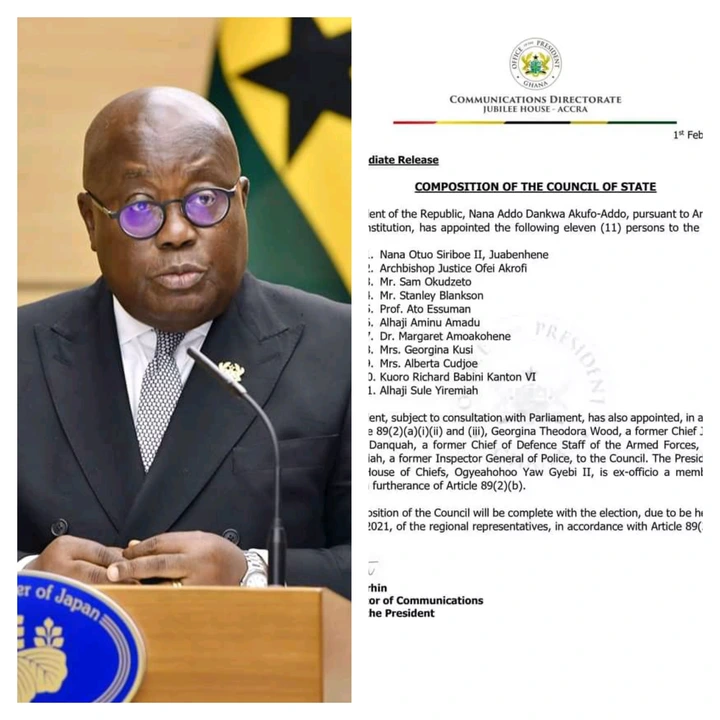 The election petition proceedings continue today as Dr. Michael Apsesa Whyte will mount the witness box as the second witness for the petitioner John Dramani Mahama.
Instead, the president has dropped the list of his council, which proves he is ready to work without allowing the case to distract his second term Administration.
The list includes the former chair, Nana Otuo Siriboe name was proclaimed in the declaration issued by the Director of Communication at the Presidency Mr. Eugene Arhin.
The confirmation of the council will be comprehensive with the election due to be held on 12th of February 2021, of the regional councils, in agreement with Article 89(2)(c)," as said in the declaration.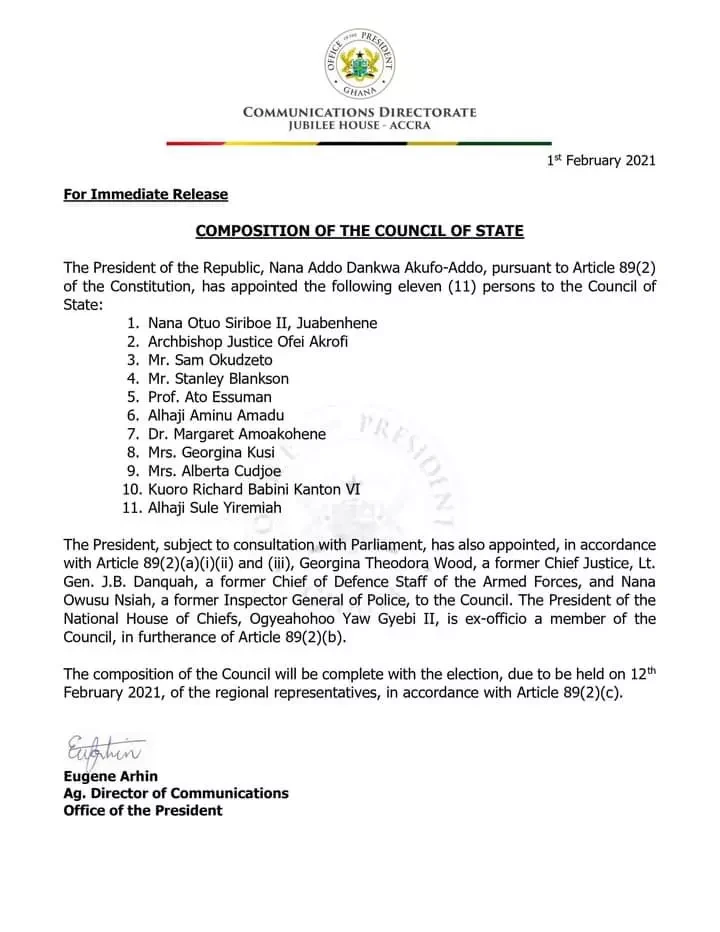 Sources from www.westernsongz.com